News
Cerdagne cross-border hospital: the editorial from Catherine Barnole
October 2014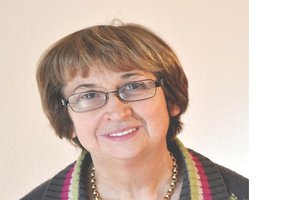 Catherine Barnole, Inspector-General DT66, Languedoc-Roussillon regional health agency
"The opening of the cross-border hospital is a first in Europe. There have been many challenges, as shown by the many stages of the project since it was launched in 2003, the establishment of the EGTC in 2010 and the ratification in France of the French-Spanish outline agreement on health cooperation in 2014.
The differences in powers between the highly autonomous Catalonia and the French local authorities, which depends on the State for many issues, and the fact that health issues are highly regulated at national level and very little at European level, defined the challenges of the project. The rules to be drawn up for the operation of the hospital (health procedures, safety standards, personnel skills, etc.) could diverge on either side and have had to be settled by sustained discussions. The principle of systematically specifying the highest standard has nevertheless ensured conformity to the two legislations, and above all the building of an exceptional facility. Substantial work was done on the question of the personnel: how could French personnel work on Spanish territory, employed by an EGTC governed by Catalan law? In the face of this difficulty, which the new European regulation on the EGTC should overcome, we have had to assign the French personnel to Perpignan hospital. This is just one example of many similar ad hoc solutions. It is worth wagering that the project will be used as an example for other territories and at European level to facilitate cross-border formalities!"
Read the main article on this event.
Back to list