News
Final report on the updating process of the work of the Franco-Belgian parliamentary working group on obstacles to cooperation
June 2017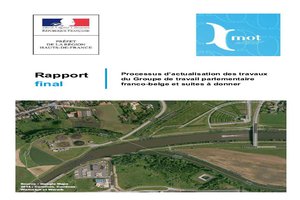 This report was drawn up within the framework of the strengthening and deepening of Franco-Belgian cooperation initiated by the Nord-Pas-de-Calais Prefecture.
The aim was to update the work of the parliamentary working group on Franco-Belgian cooperation, launched in 2005, drawing on the expertise of the MOT.
The report is in two parts: the analysis of obstacles to cooperation to be addressed as a priority, and the definition of the solutions and the modalities for implementing cooperation.
Download the report, its appendices and the summary
Back to list