News
The EU stands united in the face of the virus - the need for co-ordination
March 2020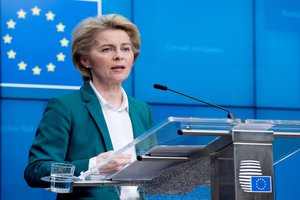 Europe is now the epicentre of the coronavirus pandemic, COVID-19. In response to its spread, several EU Member States have implemented uncoordinated border closures and unilateral measures. On 13 March, the European Commission called for border measures to be "coordinated, operational, proportionate and effective".
The European Commission's role consists in helping Member States to respond to the crisis by making recommendations on coordinated action and common leadership. For this purpose, the Commission's crisis management mechanism, ARGUS, has been activated. The Commission's proposals which take the form of "Guidelines on border management measures to protect public health and ensure the availability of essential goods and services" were endorsed on 17 March by the Extraordinary European Council.
Concerning internal borders, the guidelines are intended to restrict internal border controls and barriers to the single market. Corridors will be established for lorries carrying essential supplies, in particular for health workers. For cross-border workers, particularly those working in the health and food sectors, passage must be authorised or even facilitated.
The Commission is also taking action to reduce the socio-economic consequences of the epidemic and has launched the Coronavirus Response Investment Initiative (CRII), to which the EU Cohesion Policy and the EU Solidarity Fund contribute. Finally, the Commission proposes to reallocate unspent structural funds of €37 billion to support healthcare systems, SMEs and the most affected sectors and workers.
Photo: Etienne Ansotte ; Source: ED - Audiovisual Service
Back to list