News
Two questions to the Groupement transfrontalier européen on French-Swiss cross-border work
December 2013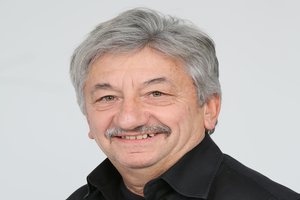 Michel Charrat, Chairman of the Groupement transfrontalier européen (GTE, European Cross-Border Grouping), an association that defends the rights of cross-border workers along the French-Swiss border, replies to our questions.
What are the impacts of cross-border work on the Greater Geneva region?

Today, one household in three in Greater Geneva is concerned by cross-border work, i.e. over 110,000 people, whether EU or Swiss citizens, who have chosen France as their place of residence and who contribute to Geneva's economic development. It should be recalled that the wage bill for these workers totals nearly 8 billion Swiss francs a year and that the tax contribution arising from this amounts to around 268 million Swiss francs, which is transferred to the Ain and Haute-Savoie departments in France. It is evident that our territories benefit from cross-border workers' activity, whether it be tradespeople, retailers or the services sector. Thousands of jobs are therefore directly generated by cross-border work.

What is the current situation for French-Swiss cross-border workers?

Regarding the issue of health insurance, the European Cross-Border Grouping is determined to obtain from the French Government a specific regime that is tailored to the needs of cross-border workers in Switzerland. We are also concerned to ensure that this new situation of cross-border workers receiving treatment in France does not trigger a serious crisis regarding access to healthcare for the whole of the population living in this territory. We are therefore calling for the ratification of a healthcare agreement between our two countries that will allow the establishment of a true cross-border healthcare map.

From 1 January 2014, the rates for taxation at source will be harmonised across the whole of Switzerland. Cross-border workers who are taxed at source in Switzerland are particularly concerned by rates C and H. The European Cross-Border Grouping, which is a member of the consultative commission on taxation at source in Geneva, has worked in collaboration with the Geneva tax administration on this question in order to arrive at a fair solution. Our major concern now is that the other cantons do not agree to the spouse's real salary being taken into account, which will lead to cross-border households being overtaxed. That is why we have made a representation to the Ministry of Finance in France for it to question its Swiss counterpart on this issue.

The people of Geneva have elected to the Conseil d'Etat a representative of the Mouvement Citoyens Genevois (MCG), a movement that has a clearly anti-cross-border stance. While we respect the democratic choice of our neighbours, we will try to ensure that this does not affect cross-border policy in the region or the political and social construction of Greater Geneva.

More info on the French-Swiss border.
More info on the GTE.

Back to list