News
Study on national networks of border regions: the MOT highlighted
April 2021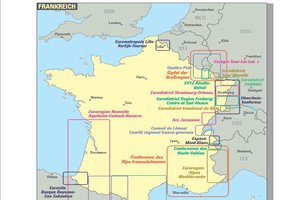 This study, conducted for the German Ministry of the Interior by Professor Tobias Chilla, of Erlangen-Nuremberg University, confirms the need to take account of cross-border issues not only at local and European levels, but also at national level. It highlights the MOT for France and the CESCI for Hungary, which enable these two countries to be the most active in the development of their cross-border regions.
The report concludes that Germany has the potential to facilitate the creation of its own network.
Germany's federal nature prevents the exact replication of the French or Hungarian model. However, the BBSR is already an institution with substantial resources on the cross border issue. A decentralised structure could be put in place modelled on those in Austria or Switzerland.
The study in German
The abstract in English

Back to list