News
Franco-Swiss agreement on cross-border telework finally reached
January 2023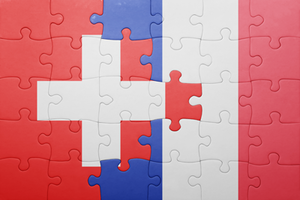 After many months of negotiations, Switzerland and France have finally reached an agreement on the taxation of cross-border telework, an issue that concerns hundreds of thousands of workers.
Since the COVID crisis, teleworking between the two countries has boomed. In May 2020, France and Switzerland signed an agreement to ensure that this practice would not affect the taxation of frontier workers. This agreement that was extended several times, but Paris was looking for a long-term solution.
The new agreement concluded at the end of 2022, and which came into force at the beginning of 2023, provides for taxation in the state where the employer is located as long as teleworking from the country of residence does not exceed 40% of working time per year. This decision is especially significant in cantons such as Geneva, where cross-border commuters are numerous and play an essential role, especially in health care institutions. In addition to the more than 200,000 cross-border commuters at national level, other workers covered by the 1966 bilateral tax treaty, which aimed to eliminate double taxation on income and wealth, will also benefit from this approach. This agreement therefore concerns a significant number of workers on both sides of the border and will facilitate teleworking without the risk of a change of their status.
Photo : Shutterstock / esfera
Back to list