News
"Fair distribution of taxes in trans-frontier areas"
July 2019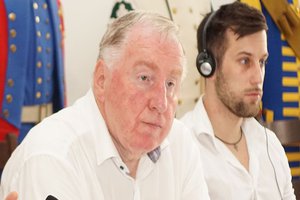 On 13 June 2019, Karl-Heinz Lambertz, Vice-President of the Council of Europe's Congress of Local and Regional Authorities, presented a report entitled "Fair distribution of taxes in trans-frontier areas". It will be submitted for adoption at the 37th Congress session in October.
The report recalls that a third of European citizens live in border regions and that, "while many obstacles to cooperation have been removed, the issue of the fair distribution of tax revenues coming from cross-border workers between the two sides of the borders concerned has yet to be resolved. […] In the absence of a common approach, the response to this problem […] has given rise to numerous bilateral agreements, […] and in some cases, systems of fiscal transfers […] have been adopted. […] In other cases, no agreement has been concluded, with the result that the local and regional authorities of the places of residence bear much higher costs than the places of employment".
Faced with the "risk of seeing this imbalance in cross-border development deteriorate further", the report notably encourages the local and regional authorities of cross-border workers' places of employment "to promote co-development as a common goal" and "to contribute to the financing of public services in the workers' places of residence".
Back to list