News
"European borders - sources of innovation"
March 2016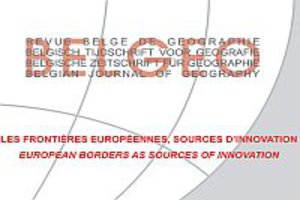 At a time when the paradigm of open borders conducive to free movement appears to be called into question by the political choices being made, borders remain complex geopolitical phenomena that continue to durably impact territories through either centripetal or centrifugal dynamics depending on the place.
Academic publication, François Moullé, Sabine Duhamel, Belgeo Revue belge de géographie No. 2, 2015.
More info

This publication is available in the MOT's document portal.
Specialising in cross-border cooperation, the portal provides more than 3,800 document references. More info [FR]
NB: the downloading of online documents is reserved for MOT members and, on request, students and researchers.
Back to list