News
The Lille European Metropolis's commitment to further cross-border cooperation
April 2015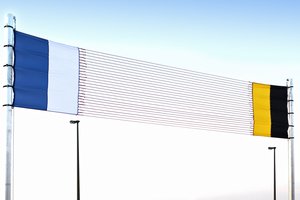 For the Lille European Metropolis, the proximity of the border constitutes an asset in terms of development and attractiveness.
With 84 km of shared border with Belgium, the city of Lille forms, with the districts of Kortrijk, Mouscron, Roselaere, Tournai and Ypres, a cross-border conurbation of 2.1 million inhabitants.
Initiated in the early 1990s, with political dialogue between Belgian and French local authorities, this cooperation was stepped up with the creation of the Lille-Kortrijk-Tournai Eurometropolis. The numerous cross-border projects that have been carried out by players in the territory, with support from European funds, have given this cooperation concrete form.
Many projects come out of the development strategy drawn up jointly, notably in the areas of the economy, jobs and tourism (with the tourist portal visiteurometropolis.eu, the tourist map, the economic investment portal investineurometropolis.fr, cross-border train fares, etc.).
The primary aim of the Lille European Metropolis is to make this cooperation more visible and concrete in the eyes of the territory's inhabitants. Out of this ambition grew the idea of a programme of festive, cultural and sporting events around the waterways that criss-cross the region. Thus, the Délices de la Lys festival, which will take place from May to September 2015, will celebrate the waterway's metamorphosis with a series of exhibitions, concerts, cycle tours and community picnics. Heartbeats, a cross-border music festival supported by the MEL and the Eurometropolis, will bring entertainment to the banks of the Lys in June.

For more info:
http://www.lillemetropole.fr
http://www.eurometropolis.eu

Read the editorial from Damien Castelain, President of the Lille European Metropolis, President of the Lille-Kortrijk-Tournai Eurometropolis
Photo: The French and Belgian flags redesigned by the Northern French artist Thierry Verbeke during his residency at the former border post of Rekkem-Ferrain, from April to October 2014, as part of the INTERREG project "300 years of border".
Copyright: Thierry Verbeke
Back to list