News
The cross-border dimension as a mission
May 2017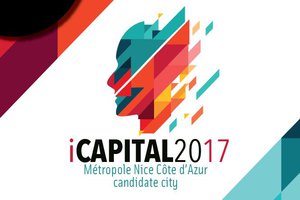 The Nice Côte D'Azur Metropolis has at least three particularities that have contributed to its growth.
The first is administrative: it is the first territory to have organised itself into a new metropolitan configuration.
The second relates to its borders, which are both European and international. The municipality of Cap d'Ail borders the Principality of Monaco, and a large part of the area above Nice borders the Province of Cuneo in Italy. To the south, the Mediterranean opens onto the Maghreb and Africa.
The third is the contrasting terrain so admired by all visitors – the combination of the sea and the mountains, the Alps and the Mediterranean. This juxtaposition is a constant source of fascination.
This territory that is open to the world and so unique has now embarked on a vast enterprise focused on innovative and sustainable development, as well as exemplary civic participation.
The Metropolis has initiated major projects:
- Within the framework of the European Italy-France cross-border cooperation programmes ALCOTRA and MARITTIMO, in particular in the areas of natural hazards, e-health/the silver economy, data roaming, gender equality, the environmental quality of ports, ecological corridors and digital technology at the service of culture and cross-border tourism.
- Within the framework of bilateral cooperation projects with border territories such as Cuneo, Turin, Genoa and Monaco devoted to issues such as security, transport and digital innovation.
- Within the framework of the Modernisation of Public Territorial Action and Affirmation of Metropolises Act (MAPTAM), which stipulates that cross-border metropolises should draw up a Cross-Border Cooperation Framework.
- The European Cross-Border Cooperation Days organised in cooperation with the MOT and the National Centre for the Territorial Civil Service (CNFPT) brought together over 400 participants in Nice in 2016. The second edition is being held on 21-22 September 2017 within the framework of a European project under the Alpine Space programme concerning cross-border investment policies with a social impact.
Back to list