News
The MOT has published a new brochure: "Cross-border territories: Europe's laboratory"
December 2017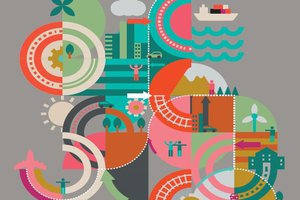 To mark the 20th anniversary of its creation, the MOT has produced a publication entitled "Cross-border territories: Europe's laboratory". It came out at the time of the MOT's European conference "Building cross-border territories: Europe acting for its citizens" which took place on 30 November and 1 December 2017 in Brussels.
The publication is divided into three parts:
The first part presents the achievements of the members of the MOT's network and its partners by way of

20 experiences aimed at serving the inhabitants of cross-border territories

. These prominent projects are accompanied by other projects highlighted by the MOT's network. The experiences presented may be stimulating for other borders and cover all of the areas that affect the daily existence of the inhabitants of these territories throughout their lives.
The obstacles that have been overcome or that still pose a problem, and

the toolkit

developed to overcome them are set out in the second part. The obstacles and solutions implemented are illustrated by good practices, in the form of tools, that enable the development potential of cross-border territories to be realised.
The current challenges for Europe and its cross-border territories

, and the political responses at the different levels of territorial action – local and regional, national, European and beyond – are explored in the third part.
This publication provides an opportunity to review 20 years of cooperation, through operational and concrete elements, and also to take stock and think about the future of the MOT's activities, and more broadly of cross-border cooperation in Europe.

Download the PDF document: french, english.
Back to list