News
The MOT is organising cross-border citizen consultations
September 2018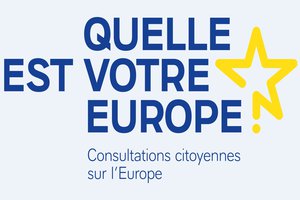 The MOT has partnered with the Jacques Delors Institute to promote the organisation of citizen consultations at the cross-border level. This mobilisation has allowed the holding of five consultations in partnership with a number of MOT members.
- "Greater Geneva, a cross-border territory at the heart of Europe", two consultations on 18 and 19 September in Saint Genis-Pouilly, then in Annemasse, in partnership with the European Cross-Border Grouping (GTE) and the French Geneva Area Pôle métropolitain. More info [FR]

- A citizens' consultation with French and Italian high school students, on 5 October in Nice, in partnership with the Métropole Nice-Côte d'Azur, the Alpes Maritimes branch of "Mouvement Européen" and the high schools. More info to come.
- A consultation in Haguenau on the territory of the Pamina Eurodistrict, on 25 October in Haguenau. More info to come.
- "Citizens speaking to Europe", on 27 October in Tournai, in partnership with the Lille-Kortrijk-Tournai Eurometropolis. More info [FR]
Back to list