News
The Polish-Czech border
May 2014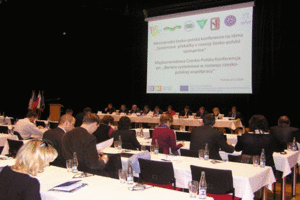 On 27 May 2014, the MOT made a contribution in Trutnov in the Czech Republic at an international conference devoted to "the systemic obstacles to Polish-Czech cross-border cooperation".
Organised within the framework of the Interreg project "Euregio PL-CZ", a network of six Euroregions located on either side of the Polish-Czech border, this event brought together around 100 participants. During the conference, the different aspects of Polish-Czech cooperation were addressed, from the analysis of problems encountered on the ground to the solutions provided to give new impetus to cross-border relations, notably in the context of the new European funds programming period 2014-2020.
More info on the Poland-Czech Republic border.
Back to list