News
Survey on Greater Geneva, its population and their desire to live together
May 2018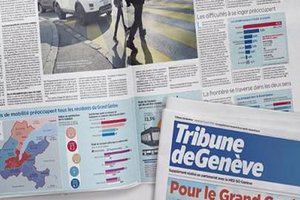 In 2016, a wide-ranging opinion poll by HES-SO* Geneva investigated the habits and feeling of belonging to the cross-border territory of the population of Greater Geneva. In 2018, a team made up of three professors conducted the survey again, this time focusing particularly on the issue of mobility.
The aim of this latest survey, which has just been published and is available online, is to assess the quality of life and desire to live together of Greater Geneva's inhabitants.

* University of Applied Sciences and Arts Western Switzerland.
Back to list