News
Editorial by Edouard Jacque, President of Grand Est Cross-Border Workers; Regional Councillor, Grand Est Region
May 2019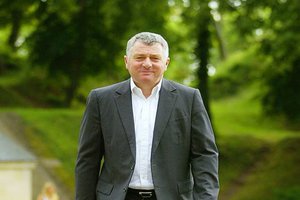 The only border that exists in the Grand Est is that which we have "in our hearts". It is part of our emotional relationship to our history, now turned towards the future, in which on a daily basis we shape a territory that is open in all directions, open to the need to cultivate our differences as they are an asset, and open to cooperation in all areas: be it providing responses to the challenges of AI, research programmes or university projects; or be it encouraging young people to become multilingual, bringing a railway line back to life, building a cycle path or developing an area of countryside working together in a network – because it's above all a story of human beings.
A complex story certainly, but all the more exciting for that. It's our role to "facilitate these complexities". They won't stop existing, and that's a good thing. Those that consist in improving the living conditions of those who are, aspire to be or have been cross-border workers, and those of people living near the border, whether in cities or sparsely populated areas…
This is our mission – that of a network for cross-border workers. It is being built step-by-step, with the support of the region, Europe and many local authorities – and thanks to our digital platforms*, which provide expert answers to hundreds of thousands of people; and to the Task Force, the employment observatory and all of the local structures such as the Maison de l'Allemagne, the Maison du Luxembourg, the Infobests and soon the Maison des Ardennes, all able to provide responses on a human scale.
* Grand Est Cross-Border Workers (Frontaliers Grand Est), the European Centre for Consumer Protection and the Euro-Institut.
Read the article written by "Grand Est Cross-Border Workers": "Why does Luxembourg continue to attract so many cross-border workers?"
Back to list