News
Editorial by Pierre Vaufrey, President of the Doubs Urban Conurbation and Deputy Mayor of Morteau
September 2021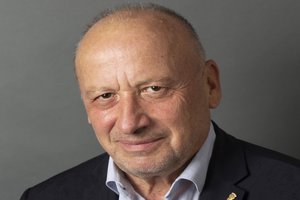 "The Doubs Urban Conurbation was set up in 2006. Initially an informal collaboration, it led to the creation of a local grouping of cross-border cooperation, the only one in the Franco-Swiss Jura Arc running between the Basel Trinational Eurodistrict and Greater Geneva. Today the LGCC comprises the Val de Morteau group of municipalities and the towns of Chaux-de-Fonds and Le Locle.
This binational area of over 68,000 inhabitants, a real shared living space, represents 37,000 jobs on either side of the border and nearly 10,000 cross-border workers. The largest economic and residential centre in the Jura mountain range, the cradle of Swiss and French watchmaking and ideally located on the route from Besançon to Bern, this territory with a strong industrial vocation is developing high-level expertise in a well-preserved natural setting.
Our goal is to contribute to balanced, socially-equitable, competitive and sustainable development in a context where mobility (rail services, road infrastructure and eco-friendly transport) is a major challenge due to the mountainous terrain. In parallel, we are working to promote a shared territorial identity with the aim of creating a genuine sense of cross-border citizenship in order to end a mode of operating based solely on economic opportunism.
We are therefore extremely happy to be hosting the MOT's general assembly this year, and to acquaint you with our territory and its challenges."
Read the article: The Doubs Urban Conurbation: "We need to develop local cross-border cooperation"
Back to list