News
French National Refoundation Council: how to make the voice of cross-border territories heard?
November 2022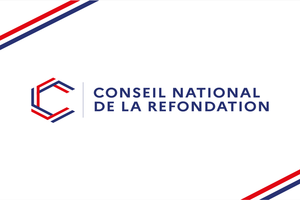 The National Council for Refoundation (CNR), launched in France by Emmanuel Macron in September 2022, has opened an online consultation so that citizens, as well as associations, professionals, local authorities and elected representatives, can propose ideas and solutions on the major transitions to come for the country.
Seven topics have been defined:
- climate and biodiversity
- generations and ageing
- economic sovereignty ;
- the future of work;
- housing ;
- youth ;
- digital.
In each health or employment area, the actors can come together to carry out a joint project within territorial CNRs, which at this stage cover the themes of school, health and employment. All these topics potentially concern cross-border territories.
Following a meeting with the CNR general rapporteur, David Djaïz, on November 17th, we invite all our members and partners, representing the issues of cross-border territories, to take an active part in the consultation, and to propose cross-border CNRs! The MOT team can endorse you.
Back to list