News
Adoption of the 3DS bill in France: tangible progress for cross-border territories
February 2022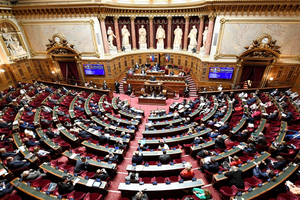 The 3DS bill (standing for differentiation, decentralisation, deconcentration and simplification of local public action) was adopted in its final reading at the Assemblée Nationale and the Senate in France on 8-9 February. The MOT is delighted about the inclusion for the first time of a chapter devoted to cross-border cooperation in a piece of legislation.
Several tangible advances for cross-border territories should be noted, some of which were proposed directly by the MOT:
- In the area of healthcare, under a government proposal, the organisation of continuity of care, access to urgent treatment and coordination with France's border neighbours in times of crisis will be incorporated into Regional Health Agencies' healthcare plans. In addition, the MOT's proposal to enable the setting up of Territorial Communities of Healthcare Professionals to bring together professionals practising in foreign border territories was taken up.
- In the area of education and training, under a government proposal, cross-border apprenticeship will now be set out in the labour code, and the implementing measures will be the subject of bilateral agreements with partner countries, as well as an ordinance by the end of 2022. The MOT will monitor these developments closely.
- In the area of territorial planning and development, the MOT's proposal to involve foreign border region territorial authorities in the deliberations of the Departmental Commercial Spatial Planning Commissions – thereby taking into account cross-border catchment areas – was also adopted. Furthermore, in liaison with several associations of elected representatives and transport players (France Urbaine, Intercommunalités de France, the Grouping of Authorities Responsible for Transport, the Metropolitan Pole of the French Genevois and the MOT), the metropolitan poles may now be authorities in charge of mobility.
- To address different cross-border obstacles, under a proposal by parliamentarians from the Franco-German Cross-Border Cooperation Committee, the organisation of cross-border sporting events will be facilitated, and flexibility will be granted for the translation of commercial documents at trade fairs in border regions. Lastly, thanks to the mobilisation of many players in the network on this issue, foreign territorial authorities will be able to hold a stake in all forms of local public companies, up to a ceiling of 50%.
These measures testify to the progress made in terms of the cross-border dimension being taken into account in national policy. They are in part the fruit of the network's contributions and the reflections drawn up by the MOT's different bodies. Going forward, we need to continue to strive together to ensure that account is taken of cross-border issues in the future.
More info [FR]
- MOT press release
Back to list