Borders: a resource for the inhabitants of border regions
MOT general assembly and annual conference
24-25 May 2016 in Paris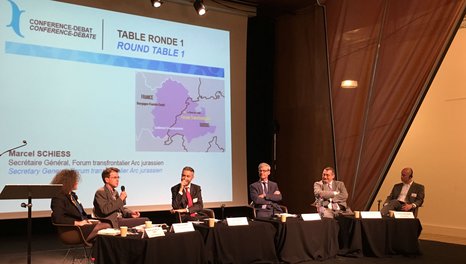 Presentation of the topic:

Freedom of movement is one of the European construction's main goals and it is also a part of everyday life for the inhabitants and the enterprises of cross-border territories - e.g. there are among 400 000 cross-border workers at the French borders. The current European issues (security issues, migrant crisis…) lead to the reaffirmation of some of the inner EU borders as a filter. Yet open borders remain an opportunity for the inhabitants of border territories.

The French National Museum of Immigration History (Musée national de l'histoire de l'immigration) features an exhibition "Frontières" ("Borders") that will end on 29 May 2016. The exhibition mainly deals with security issues and management of migratory flows, but also covers the challenges of open inner EU borders. The National Museum of Immigration History has engaged an active partnership with the MOT and welcomes its 2016 conference-debate. The debate will not open a general debate on borders, but will provide an opportunity to discuss "open" borders within border territories for everyday life.

Many questions are brought up: How do border regions take benefit from the opening of the border? How to combine freedom of movement, cross-border development and border management by sovereign States? What is the role of cross-border local communities, along with the States and the European Union? What are the consequences of the re-establishment of temporary internal border-controls on inhabitants and enterprises' daily life? On cross-border cooperation? What are the impacts on the public opinion about borders, cooperation, and a cross-border and European citizenship, warmly wished by the MOT?