News
Socioeconomic typology of border regions in the European Union
April 2016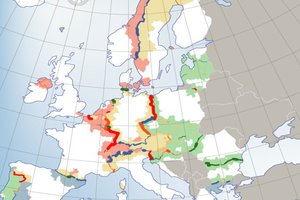 This study, which has just been published on the UMS RIATE website, looks at the analysis of border regions on internal borders of the European Union with a methodological approach: How do we define border areas? How do we measure the multi-criterial territorial discontinuities? How do we qualify their evolution in time? How do we evaluate accessibility between border regions?
Study commissioned by the CGET and conducted by UMS RIATE, March 2016.
Download the study [in French].
Back to list