News
"Territoires no(s) limit(es)"
October 2016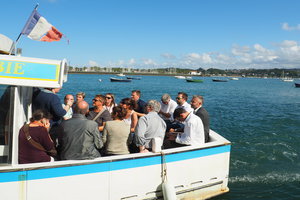 Nearly 600 people gathered for the 37th national meeting of urban planning agencies on 5-7 October in the Basque Country.
Two plenary sessions and 13 workshops-visits enabled elected representatives and urban planning professionals to exchange views on the new territorial limits, the challenges facing territories and the positioning of the agencies.
The MOT helped to organise and facilitate a workshop entitled "Cross-border settings: territories of cultures and tourism".
Back to list