News
Presidency of the Greater Region: the editorial from Paul Magnette, Minister-President of Wallonia
February 2015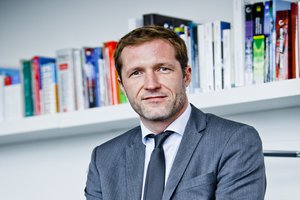 "Wallonia is a border territory par excellence: its relations with its neighbours have always played a crucial role in its development."
"As a consequence, it is very actively involved in cross-border cooperation: from the Lille-Kortrijk-Tournai Eurometropolis to the Meuse-Rhine Euregio, by way of sustained collaboration with the French Champagne-Ardenne and Picardie regions, there is scarcely a part of our territory that is not transcended by a European partnership.
Among them is the Greater Region, which this year is celebrating its 20th anniversary and of which we are looking forward to holding the presidency for the next two years. In 2014, this greater-regional cooperation entered a new phase with the creation in Luxembourg of the EGTC for the Secretariat of the Greater Region Summit, which will make it possible to better coordinate the actions of its different bodies.
The EGTC will soon be relocated to the "Maison de la Grande Région" in Esch-sur-Alzette, Luxembourg, which will bring together all of the Greater Region's bodies and networks. Citizens will then have a 'one-stop shop' to obtain answers to all their questions related to this territory. But this greater proximity to citizens must also be pursued through concrete actions that enhance their quality of life and thereby contribute to the project of European integration."
Read the article: Presidency of the Greater Region: Wallonia's objectives
Back to list