News
First results of the "Cross-border Review"
April 2016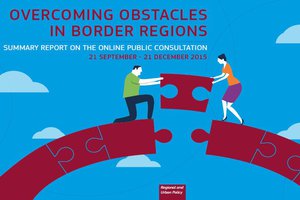 DG REGIO has just published a 36-page report on the public consultation "Overcoming obstacles in border regions" carried out in autumn 2015.
It has also made available all contributions and the proceedings of the second experts' workshop of 28 January 2016. A series of four workshops is being organised with cross-border cooperation experts, including the MOT, to support the work of the "Cross-border Review".
Back to list