News
"MMUST" to facilitate mobility within the Greater Region
March 2018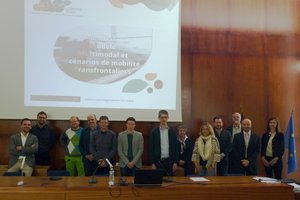 The MMUST project (Multimodal model and scenarios for cross-border mobility) has just been approved by the Greater Region Interreg VA programme. It is an ambitious project that aims to simulate cross-border movements between France, Luxembourg, Germany and Belgium.
In a cross-border region where the road infrastructures leading to Luxembourg are almost permanently congested – over 185,000 cross-border workers travel every day to Luxembourg – and where the situation is constantly getting worse, resulting in delays and stress for cross-border workers, the MMUST project should make possible:
in-depth knowledge of cross-border movements;
a comprehensive overview of transport-related projects as well as improvements in them;
forecasts of cross-border movements and traffic in the future;
increased cooperation between the four neighbouring countries.
The project brings together 23 partners and is led by the North Lorraine Urban Planning and Sustainable Development Agency.
Back to list