News
The interministerial "Future of mountains" plan unveiled
June 2021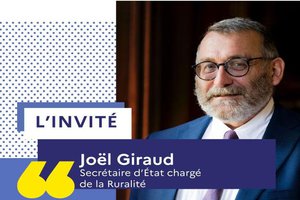 On 27 May the French Prime Minister, Jean Castex, presented the interministerial "Future of mountains" plan. In an interview with the National Agency for Territorial Cohesion (ANCT), Joël Giraud, Minister of State for Rural Affairs, sets out the major components of this large-scale plan that will mobilise nearly €650 million.
He also presents the supporting programme "Future of mountains technical assistance", which the ANCT and its five mountain range commissions are going to put in place to support around 60 territories in 2021 and 2022.
We may recall that mountain areas represent more than 40% of France's borders.

Back to list