News
The first "BORDERS FORUM" will take place in Paris on 9-10 November
June 2020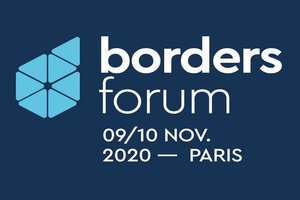 On 9-10 November 2020, the Mission Opérationnelle Transfrontalière (MOT) is hosting in Paris the first edition of the BORDERS FORUM. This exceptional event will take place under the patronage of Mr Emmanuel Macron, President of the French Republic.
Its objective is simple: to create a forum for discussion and a far-reaching political sounding board to highlight territories that comprise 40% of Europe and more than 2 million European cross-border workers, including 400,000 coming from France. It will bring together local, national and European players involved in cross-border cooperation, will reaffirm their shared ambition and their place in political debate, and consolidate a European Cross-border Citizens' Alliance.
The context is unique: at a time when Europe is celebrating the 30th anniversary of its Interreg cooperation programmes, and France and Germany have begun implementing the Aachen Treaty, the health crisis has put borders back at the centre of political debate – borders that were abruptly closed at the very heart of the Schengen Area.
So, cross-border territories more than ever on the front line? More than ever laboratories of European integration? These will be the questions that we will attempt to answer over the course of these two days.
We are proud to be organising this event in partnership with the European Commission and the European Committee of the Regions. We are also counting on the presence of French and other European ministers, the heads of cross-border structures, and high-profile private-sector decision-makers from large companies. Our German partners will also play a major part in this event, which will take place during their presidency of the EU.
The first day will be devoted to European borders and the tenth meeting of the EGTC Platform. The second day will be devoted to the cross-border territories along France's borders.
Back to list