News
The MOT is publishing two handbooks to encourage cross-border economic development
September 2015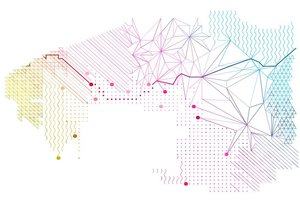 Since January 2014, the MOT has been carrying out a project supported by the national technical assistance programme Europ'Act relating to the economic development of the cross-border territories along France's borders. The results of this work will be presented at the project's final conference on 30 September in Paris.
This project has led to the publication of two handbooks aimed at project developers and stakeholders involved in cross-border economic development:
An Introduction to the topic

, accompanied by ten illustrative project factsheets, sets out the cross-cutting issues and analyses nine European borders. This 132-page document also contains recommendations that help players take greater advantage of the potential for the economic development of cross-border territories.



A 40-page practical guide

gives players methodological tools and practical advice aimed at helping them to establish partnerships and set up projects.
--------------------------------------
With 37.5% of the EU population living in border areas, regional disparity on the rise and faced by the growing challenge of migration, the CoR's President, Markku Markkula, called on 2nd September 2015 at a meeting in Luxemburg, for cross-border cooperation to be reinforced: "Encouraging synergies between cities and regions can foster innovation, open-up markets, promote local investment and boost economies".
Yet today the work carried out by the MOT shows that the potential for the economic development of cross-border territories is insufficiently exploited.
The movement of people, goods, services and capital, and as a result, the integration of territories, no longer takes place just within each country, but within the European area as a whole, and this mobility plays a more significant role in the context of cross-border regions, where it is a potential source of prosperity, if it is regulated in a coordinated manner by the countries on either side of the border.
Looking at economic development across the whole of a territory shared between two countries, requires coordination of public - and private- sector players in two different legal, administrative and tax systems.
Drawing on these analyses, the handbooks published by the MOT provide operational and concrete elements to support cross-border territories and local players within them in this development.

Click here to download:
Introduction (132 pages): Web catalogue - PDF Document
Practical guide (40 pages) : Web catalogue - PDF Document
Back to list