News
In 2020, the MOT is organising the first "Borders Forum"
January 2020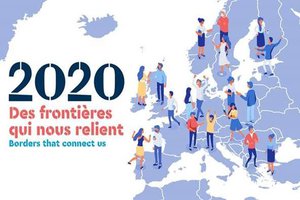 When presenting its New Year's wishes, the MOT announced the organisation of a large-scale event: the first "Borders Forum", on 9-10 November 2020 in Paris.
Its goal will be to highlight the developments in and growing awareness of cross-border issues and the role of these territories in European construction. The first day, co-organised with the European Committee of the Regions and the European Commission, will celebrate the tenth anniversary of the EGTC Platform. The second day will be devoted to the territories along France's borders and the actions undertaken by France and its neighbours.
Back to list