News
Editorial by Michel Charrat, President of the European Cross-Border Grouping: "Greater Geneva at last!"
January 2020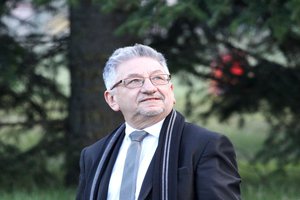 "On 15 December 2019, the simultaneous arrival of the Léman Express and the tramway in the heart of Annemasse marked the culmination of the development of one of the most dynamic conurbations in France and Switzerland. With this new infrastructure, the Canton of Geneva, the Metropolitan Pole of the French Genevois and part of Vaud Canton (Nyon) are entering a new era – Greater Geneva is at last coming of age!
Other projects are contributing to this transformation of the region. New high-quality bus services and new cross-border bus routes, the Saint-Julien to Palettes tramline, the creation of cycle paths, and so on. The goal remains ambitious: reducing to 50% the share of private vehicles in transportation and cutting greenhouse gas emissions by 40%.
But Greater Geneva's ambitions should not be confined to transport issues. A conurbation of this size faces major challenges. It needs to maintain social balance while supporting the economic dynamism that creates jobs. It needs to harmonise spatial planning, promote sustainable mobility, and of course make a success of the energy transition. All of these challenges can only be met if there is a strong commitment from elected representatives on both sides of the border. It is interesting to note that, in spite of reduced political collaboration over the past decade, both the French and the Swiss have succeeded in providing the region with ambitious transport infrastructure. Future developments will only be achieved with much closer coordination. Elected representatives on both sides of the border will need to work together to make Greater Geneva ever greater and more permanent."
Read the article: The Léman Express – "a real transport revolution"
Back to list