News
Cross-border bus services between Catalonia and the Pyrénées-Orientales Department made permanent
April 2022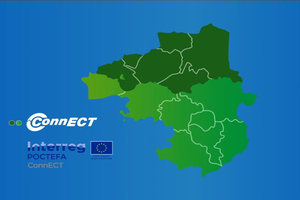 The Occitanie Region, the Pyrénées-Orientales Department and the Generalitat de Catalunya have announced that five cross-border bus services launched as part of the European project "ConnECT" are to be made permanent.
Initially launched as an experiment, the project (2018-2022) consisted in putting in place public transport provision tailored to the cross-border rural territory between Catalonia and France, with no interruptions or restrictions linked to the border.
In spite of the delay caused by the pandemic, the partners have now reached an agreement to fund these five bus services that enable passengers to go from one country to the other with the same ticket. "We wanted to mark the end of the experimentation period," explained Jean-Luc Gibelin, Vice-President of the Occitanie Region in charge of transport. "The aim is not occasional trips. We are going to continue these services. We have the impression that these five bus routes are very useful for the local populations, especially in serving the cross-border hospital in Puigcerdà."
Back to list