News
Franco-Swiss cooperation: good news for cross-border workers
January 2017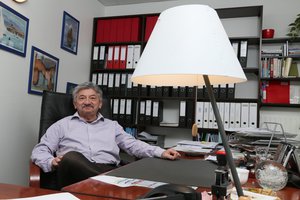 Michel Charrat, the President of the European Cross-Border Grouping and Treasurer of the MOT, gives us his analysis of the implementation of the vote in February 2014 in Switzerland, which was aimed at restricting the number of foreign workers.
"In Switzerland, direct democracy operates in all the cantons and at federal level. The referenda allow the sovereign people to express themselves on all the issues that concern them. But sometimes it happens that these sovereign citizens vote for a decision that turns out to be impossible to implement! The vote on 9 February 2014 aimed at restricting the number of foreigners in Switzerland and therefore putting a stop to the free movement of people is a fine example of this. For nearly three years, Switzerland and the EU have been conducting tense negotiations on this subject.
Given that the Federal Government had three years in which to implement the referendum result, swift action was needed. Just before Christmas, the chambers of the Swiss parliament approved a bill that makes it possible to safeguard relations with the European Union – a bill which, it must be acknowledged, is very far from the spirit of this vote. It is no longer a question of quotas, but merely the obligation for Swiss companies to advertise their vacancies with the public employment agencies and to call unemployed candidates for interview. Companies however have no obligation to take on these job-seekers or to justify their choice of candidate. It is even stipulated that these provisions only apply when the unemployment rate is higher than the average, without it being clear which average the legislation is referring to.
In short, Swiss pragmatism has prevailed once again in the implementation of a referendum result. The Government has performed a balancing act between a vote that was won by a hair's breadth (50.3%) and the consequences of a possible break with the European Union. A position that seems to satisfy all the parties – unless the UDC, the far-right party that launched the petition, is planning to initiate a referendum to oppose this implementation.
We await impatiently the federal implementing ordinance to see whether these intentions really translate into the implementation. But all in all, it's pretty good news for cross-border workers."
Back to list