Final outputs
PROJECT "The integrated economic development of cross-border territories"
January 2014 - November 2015
This project has led to the publication in September 2015 of two handbooks aimed at project developers and stakeholders involved in cross-border economic development:
An Introduction to the topic (132 pages), accompanied by ten illustrative project factsheets, sets out the cross-cutting issues and analyses nine European borders. This document also contains recommendations that help players take greater advantage of the potential for the economic development of cross-border territories.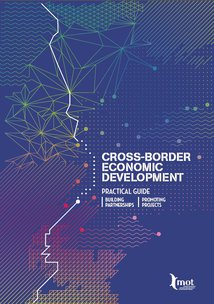 A 40-page practical guide gives players methodological tools and practical advice aimed at helping them to establish partnerships and set up projects.
These documents are intended first and foremost for territorial authorities, government departments, European institutions and programmes, chambers of commerce and industry, economic development agencies, public employment services and EURES, financing and investment institutions and cross-border project developers.