TEIN4Citizens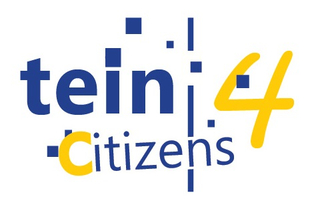 Countries:
Spain, Finland, Ireland, Germany, Austria, Czech Republic, Slovenia, United Kingdom
Border(s):
Ireland-United Kingdom
,
Poland-Czech Republic
,
Austria-Slovenia
,
France-Spain-Andorra
,
France-Germany
,
Topic(s):
-
Société civile
-
Sécurité, police
Lead partner:
Euro-Institut de Strasbourg-Kehl
TEIN4Citizens est un projet mené par l'Euro-Institut de Strasbourg-Kehl et dirigé par neuf membres du réseau TEIN [hyper-lien vers la fiche-projet du TEIN] (Transfrontier Euro-Institut Network). Il s'organise autour de cinq forums, dans cinq régions frontalières, dans le but de permettre aux citoyens d'approfondir leur compréhension de l'Union Européenne et de faire connaître leur opinion sur l'actualité. Ces forums tendent à explorer des domaines tels que la sécurité des frontières, la citoyenneté de l'UE, la protection des droits de l'Homme, le multilinguisme et l'identité, l'engagement de la société civile, les minorités et l'intégration.
Partners
Parmi les quinze partenaires du réseau TEIN, neuf d'entre eux collaborent collectivement dans le cadre du projet TEIN4Citizens.
Project goals
Donner aux habitants des régions frontalières européennes l'occasion d'exprimer leur opinion sur l'évolution actuelle de la politique communautaire.
Target group(s)
Les habitants des régions transfrontalières dans l'Union Européenne.
Project activities
Jusqu'en mai 2020, cinq événements sont organisés dans différentes régions frontalières pour discuter de questions urgentes avec la société civile. Ces manifestations réunissent des citoyens, des experts de différentes régions frontalières, des organisations non gouvernementales et des représentants locaux, régionaux et européens pour participer à des débats et des ateliers destinés à façonner la coopération transfrontalière et les politiques communautaires.

- Forum 1 : "What does it mean to be an EU citizen ? Human rights, Civic rights, Entitlements and Obligations" 11.03.2019, Belfast
- Forum 2 : "Twin cities with regards to Civil Society" 13.08.2019, Cieszyn
- Forum 3 : "Autochtonous minorities and new migrant communities in a cross-border and European perspective" 04.10.2019, Klagenfurt / Villach
- Forum 4 : "Multilingualism and Identity in the 21st century Europe" 20.03.2020, Girona
- Forum 5 : "What kind of borders do citizens of cross-border regions want for the future of Europe ?" 21.05.2020, Strasbourg

Chaque forum réunit des parties prenantes locales et européennes, tells que des ONG mais aussi experts de divers pays, ainsi que 50 à 120 citoyens issus de divers contextes socio-économiques différents et ayant donc des opinions possiblement divergentes sur des sujets liés à l'intégration européenne.

Ces forums sont prévus pour faire l'objet de publications agrémentées de recommandations pour pouvoir toucher un plus large public.

© photo : https://www.euroinstitut.org/fr/projets/tein4citizens/

Plus d'infos : https://www.euroinstitut.org/fr/projets/tein4citizens/
Sondage élaboré sur la base des résultats de la première conférence du projet TEIN4citizens : https://sphinxdeclic.com/SurveyServer/s/euroinstitut/TEIN4Citizens-01-EN


Project duration
Mars 2019 à Mai 2020.