When EMS (emergency medical system) erase borders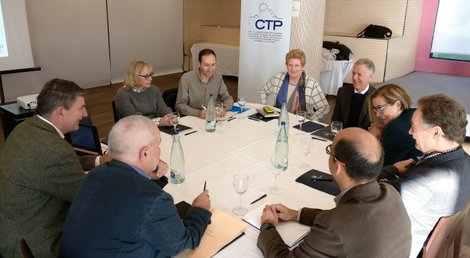 Countries:
France, Spain
Border(s):
France-Spain-Andorra
,
Territories:
Working Community of the Pyrenees
,
Topic(s):
-
Identifying and removing obstacles
-
Healthcare
-
Public Services
Lead partner:
Consortium of the Pyrenees Working Community
"When EMS erase borders" is a project supported in the frame of the first call for "b-solutions" projects, which was launched by the European Commission's Directorate-General for Regional & Urban Policy (DG REGIO) in 2018 to tackle legal and administrative border obstacles.
The obstacle targeted by the Pyrenees Working Community concerns cross-border emergency medical interventions. Without the validation of a diploma by the Order of Doctors and Nurses of the neighboring country, health professionals are not authorized to intervene anywhere except on the territory where they obtained their diploma. The project thus aims to solve this administrative obstacle and ultimately improve emergency medical care in the Pyrenees on both sides of the border.
Project goals
Achieve collaboration agreements among the French State, the Spanish Autonomous Communities and the Principality of Andorra that allow the signature of a convention that erase administrative problems and enable cross-border emergency health intervention.
Improve the emergency healthcare for the 15 million inhabitants of the Pyrenees.
Replicate these actions in other EU territories.
Target group(s)
Health professionals of the Pyrenees.
Project activities
Signing of agreements between the competent health bodies present in the partnership.
Signing of technical collaboration agreements between the different Orders of Doctors with the objective to allow the temporary registration of emergency doctors.
Setting up of a technical pilot between the emergency services of two hospitals (Perpignan in France and Puigcerdá in Spain), to better optimize resources and provide care.