PROSANTÉ – Projet de coopération pour les parcours sanitaires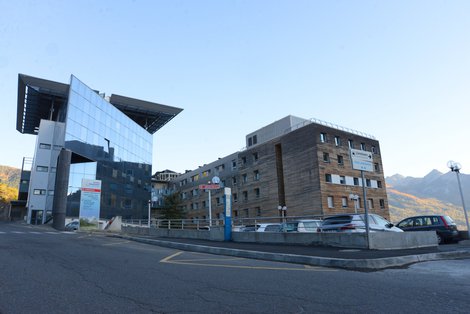 Countries:
France, Italy
Border(s):
France-Italy-Monaco
,
Territories:
Conference of the High Valleys
,
European programme(s):
Interreg VA France-Italy (ALCOTRA)
Topic(s):
-
Healthcare
-
Public Services
-
Identifying and removing obstacles
Lead partner:
Centre Hospitalier des Escartons de Briançon (France)
"PROSANTÉ" est un projet de coopération transfrontalière pour les parcours sanitaires entre les hôpitaux de Briançon et de Susa en Italie. Dans un territoire isolé marqué par une forte altitude, les deux établissements cherchent à créer un réseau sanitaire transfrontalier. L'objectif général du projet est de faciliter l'accès aux soins pour les patients des deux côtés de la frontière. La MOT apporte son expertise en formulant des propositions administratives et juridiques aux autorités locales et nationales afin de créer des dispositifs institutionnels de santé répondant aux besoins dans un cadre juridique sécurisé.
Partners
ASLTo3 - Unité sanitaire locale de Collegno et Pinerolo (Italie)
Région Piémont - Département de la santé (Italie)
Project goals
Harmoniser les procédures juridico-administratives avec la planification sanitaire régionale et départementale de la santé en définissant les limites de l'expérimentation de parcours de santé transfrontaliers.
Project activities
Mise en place de deux parcours sanitaires pilotes avec, pour chacun, une formation appropriée du personnel impliqué et l'utilisation d'un système de communication dédié.
Diffusion d'informations claires et précises sur les modalités d'accès aux soins transfrontaliers et sur les processus organisationnels des structures de santé mutuelle.
Création d'un modèle transférable à d'autres établissements hospitaliers à la frontière franco-italienne (Parcours de santé transfrontaliers, Modèle d'expérimentation organisationnel, juridique, administratif et sanitaire).
Project duration
Projet initié le 30/01/2017
Total cost
672 796, 50 €
EU funding
571 876, 57 €