Cerdanya cross-border hospital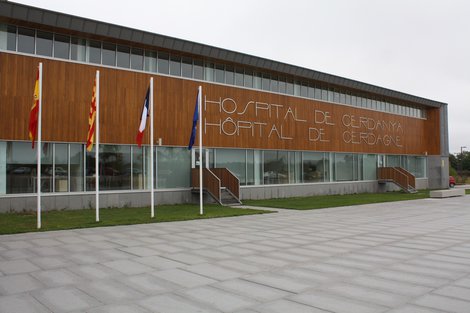 Countries:
Spain, France
Border(s):
France-Spain-Andorra
,
Territories:
Pyrenees-Cerdanya territory
,
Catalan Cross-border Area
,
European programme(s):
Interreg IIIA - France-Spain
Topic(s):
-
Spatial planning and development
-
Healthcare
-
Public Services
The cerdanya hospital project is a pioneer in Europe because for the first time a hospital was built to treat populations from both sides of a border. It serves the regions of Cerdanya and Capcir on the franco-spanish border.
The hospital considerably improves the health services in this border area , which is a region of difficult access due to its mountainous location.
It serves a permanent population of 30 000 residents and a seasonal peaks population of up to 150 000 people. The hospitalhas 68 beds and the capacity to treat 35 000 people per year.
Partners
On the Spanish side:
- Secrétariat à la Santé du ministère de la Santé et de la Consommation
- Gouvernement de Catalogne (Département de Salut et de Généralitat)
- CatSalut (Servei Català de la Salut)

On the French side:
- Direction de l'Hospitalisation et de l'organisation des Soins (Ministère de la Santé)
- Agence Régionale de l'Hospitalisation Languedoc Roussillon
Project goals
Project duration
1996 – 2013
Total cost
Foreseen investissement 31 millions €. Foreseen autofinancing (40 %) with: 12 400 000 €; Catalogne (60 %): 7 440 000 €; France (40 %): 4 960 000 €
EU funding
18 600 000 €