A2E – Alpes Efficacité Energétique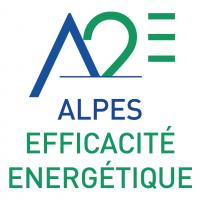 Countries:
France, Italy
Border(s):
France-Italy-Monaco
,
European programme(s):
Interreg VA France-Italy (ALCOTRA)
Topic(s):
-
Energy
-
The environment, resources and waste
-
Research and innovation
-
Land and housing
Lead partner:
Conseil d'Architecture d'Urbanisme et de l'Environnement de Haute-Savoie (FR)
Le projet Alpes Efficacité Energétique (A2E) s'inscrit dans le "paquet énergie-climat" de l'Union européenne, visant à augmenter de 20% l'efficacité énergétique des bâtiments et des transports à l'horizon 2020. L'idée du projet est de partager et capitaliser les retours d'expérience français et italiens des bâtiments publics alpins à basse énergie. Ces bâtiments, même si récemment construits ou rénovés, font face à des pathologies spécifiques qui impactent les performances énergétiques prévues. Le projet vise ainsi à trouver des outils innovants pour remédier à ces problèmes et à les capitaliser.
Partners
Ecole Nationale des Travaux Publics de l'Etat (FR)
TAUTEMI ASSOCIATI SRL (IT)
Région Piémont (IT)
iiSBE Italia R&D srl (IT)
CMDL MANASLU Ing (FR)
Agence Qualité Construction (FR)
Città di Vigone (IT)
Unione Nazionale Comuni Comunità Enti Montani (UNCEM) (IT)
Project goals
Croiser des approches des experts pour mettre en évidence les différents désordres qui affectent les bâtiments basse consommation neufs ou réhabilités
Trouver et capitaliser des solutions adaptées pour accélérer la transition énergétique de part et d'autre de la frontière
Project activities
Création d'une base de données commune France/Italie de bâtiments basse consommation
Animation des ateliers professionnels
Organisation des cycles de formation basés sur les retours d'expériences bâtiments (REX)
Mise en place des outils de sensibilisation et de communication
Plus d'infos
Dossier de presse du projet
Project duration
mai 2017 – mai 2020
Total cost
2 611 518 €
EU funding
2 219 790 €