News
Parental authorisation needed for minors to leave the country?
June 2016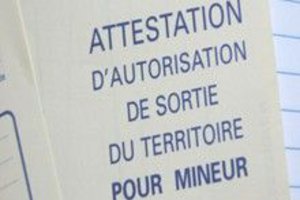 The legislation to strengthen the fight against organised crime, terrorism and the financing adopted on 26 May 2016 provides for the reintroduction in France of required authorisations for any minor leaving the country.
At the MOT's annual conference, Joël Giraud,1 Vice-President of the MOT, stressed "the dramatic consequences" for his cross-border territory,2 where every day many minors, notably primary and secondary schoolchildren, cross the border to go to school. The reintroduction of exit authorisations for minors living in cross-border regions does indeed risk making their journeys more complicated. While the need for security was affirmed, the MOT emphasises that the impact on local areas should be taken into account in the implementing decree for the new legislation.
More info [FR]
1 MP for the Hautes-Alpes Department and Mayor of L'Argentière-la-Bessée.
2 The Briançonnais area, on the French-Italian border, which is remote but very integrated.


Back to list