News
Meeting at the European Parliament on cross-border healthcare
October 2015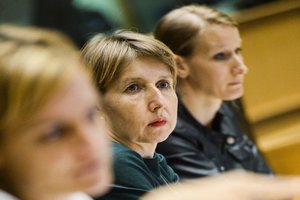 On 21 October, Anne Sander, MEP and Vice-President of the MOT, chaired the second meeting of the European Parliament working group on cross-border cooperation on the subject of cross-border healthcare.
In 2011, the European Union adopted a directive that facilitates access to healthcare abroad and clarifies the procedures for obtaining reimbursement for costs incurred.
"Unfortunately, the administrative procedures are often cumbersome, patients are ill-informed and the public authorities are reluctant to facilitate the mobility of patients for fear of an increase in costs," the MEP regretted.
"However, the current financial restrictions oblige us to cooperate if we wish to maintain the same quality of care for everyone. To do this, we need to strengthen the communication and trust between the medical profession and public authorities across borders […]."
Back to list