News
Meeting in Brussels on "Missing Railway Links"
May 2019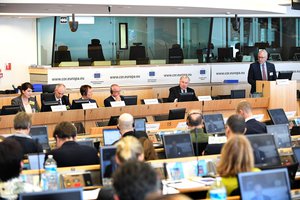 Since a study by DG REGIO on the topic in 2018, the importance of "Missing Railway Links" for cohesion policy and the development of border regions disadvantaged by a lack of rail infrastructure has been highlighted. In this context, the PAMINA Eurodistrict EGTC held a conference on 11 April in collaboration with the Committee of the Regions.
In total, 9 out of the 19 "missing links" identified by the Commission as potentially beneficial are on France's borders.
Back to list