News
The BRIT international conference: "The border, a source of innovation"
November 2014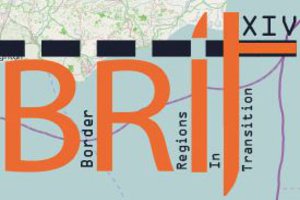 On 4-7 November 2014, in Arras, Lille and Mons, the BRIT's 14th international conference1 was held. The aim was to contribute, in a cross-disciplinary approach, to collective reflections on innovations related to border and cross-border dynamics.
Held on the French-Belgian border a century after the outbreak of the Great War, the conference traced the changes seen by the border, which went from being a "front" border to being a "seam", or even "suture" border, as Michel Delebarre, the MOT's Chairman, senator and former mayor of Dunkirk, spoke about in his opening address, in which he stressed the challenge of making daily life easier in cross-border territories and the unwavering determination that cooperation requires. Numerous workshops allowed researchers from all over the world to present their scholarly contributions relating to all types of borders, both closed and open, and all the topics linked to cooperation. Four workshops2 organised by the MOT enabled cross-border professionals to participate in the academic conference. Several MOT members had the opportunity to promote their cross-border territories, particularly during the day field trip entitled "from the Great War to cross-border cooperation ": the Conseil général of the Pas-de-Calais Department and the European Straits Network; the Lille-Kortrijk-Tournai Eurometropolis and the cross-border Jacques Delors Square, which links the towns of Halluin and Menen.
1 "Border Regions In Transition" is an international network that brings together researchers and practitioners who deal with border issues. The "BRIT" conference is held every two years in different parts of the world at university sites located on either side of a national border.
2 On jobs and education; innovation; public services; and representations of the border: from violence to integration.

More info
Back to list