News
"PASSAGE" to a low-carbon economy in the Dover Strait
April 2017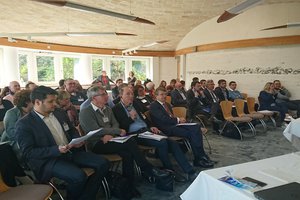 On 13 March 2017, around 50 French and British stakeholders from either side of the Dover Strait met in St Margaret's Bay, in Kent, to discuss an action plan for the low-carbon transition.
The Strait, which is at the heart of the Franco-British border, is currently one of the most heavily-used maritime routes in the world. The resulting movements and activities contribute directly to an increase in greenhouse gas emissions, making this a shared challenge for the territories on either side of the border.
This meeting was organised by Kent County Council and the Pas-de-Calais Department within the framework of the Interreg Europe project "PASSAGE".
Back to list