News
Draft regulations for cohesion policy in 2021-2027
June 2018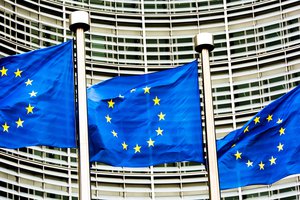 On 29 May, the European Commission published its draft regulations for cohesion policy in the 2021-2027 period.
Spending is focused around five policy objectives, including a specific objective for integrated territorial development (previously there were 11 thematic objectives). The specific "Interreg" regulation1 now comprises five components:2 cross-border cooperation, transnational and maritime cooperation, outermost regions' cooperation, interregional cooperation and interregional investment in innovation. The cross-border component centres on land borders (internal and external), while maritime cooperation is incorporated into "transnational cooperation and maritime cooperation", and a specific component has been created for cooperation involving the outermost regions. A new regulation concerns a European cross-border mechanism aimed at removing legal and administrative obstacles (see opposite), based on the work carried out over the past three years on the ECBC tool.
In addition, Interreg may fund two specific objectives: "better Interreg governance" making it possible to address institutional issues, notably cross-border obstacles, and a "safer and more secure Europe" (external borders).

The role of EGCTs and cross-border structures is being reinforced, and the "small projects funds" are for the first time the subject of specific provisions.

The regulations, which will be negotiated by the Council and European Parliament, must be adopted by 2020 at the latest so that programmes can begin on 1 January 2021, the start of the next programming period.
The MOT will shortly invite its network to formulate together its position on the 2021-2027 regulations. In the context of the drawing-up of the 2021-2027 operational programmes, the MOT is available to discuss any aspect with the members of its network.

More info

1 "Regulation on specific provisions for the European territorial cooperation goal (Interreg) supported by the European Regional Development Fund and external financing instruments."

2 The five components:
- component 1: cross-border cooperation
- component 2: transnational cooperation (component 2A) and maritime cooperation (component 2B)
- component 3: outermost regions' cooperation
- component 4: interregional cooperation
- component 5: interregional investment in innovation.
Photo: Union européenne 2015, Source : EC Service Audiovisuel - Etienne Ansotte
Back to list