News
Marine straits - Important territories for Europe
December 2013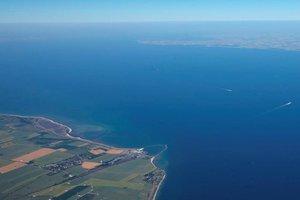 At the instigation of the department of Pas-de-Calais and Kent County Council (United Kingdom), which are on either side of the Pas-de-Calais Strait – one of the busiest in the world – the European Straits Initiative has since 2009 brought together a network of 15 local authorities bordering 8 European straits from the Baltic Sea to the Mediterranean.
Straits warrant special attention as maritime and coastal activities are concentrated in them: maritime transport, fishing, port activities, tourism, environmental protection, etc., with a not insignificant function of linking land and sea. These territories, which are the focus for opportunities and risks, constitute veritable laboratories for the implementation of Europe's integrated maritime policy (IMP).
Moreover, while straits are often associated with the supra-governmental level (United Nations Convention on the Law of the Sea, the International Maritime Organisation), these areas also have the specific feature of being bordered by local authorities that belong to two different countries and that are involved in active cross-border maritime cooperation. As well as the IMP, Europe's territorial cohesion policy is targeted by this initiative, which is working to obtain greater recognition for straits in European policy.
The Interreg IV C NOSTRA (Network Of STRAits) project, which is the first major project to come out of the European Straits Initiative, promotes cross-border and sustainable governance of straits across the whole of Europe. The MOT's new website addresses the cross-border issues relating to straits: see the section on "Maritime cooperation".
There are several examples of cross-border governance of straits, some of which have been in place since the 1970s (e.g. the Kvarken Council for the strait of the same name) while others have been established more recently, such as the Helsinki-Tallin Euroregio in 1999 in the Gulf of Finland and the European Grouping of Territorial Cooperation in the Strait of Bonifacio in late 2012 (the International Marine Park of Bonifacio). This last example is particularly interesting since it brings together the different players concerned by the strait, including the local authorities and the Government; this is essential when dealing with issues relating to the sea and coastline.
More info:
www.europeanstraits.eu
www.nostraproject.eu
Back to list