News
The Picardie Region: a new member of the MOT network
February 2014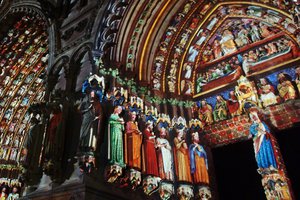 The Picardie Region is located at the heart of North-West Europe. This strategic position, with its shared border with Belgium and its maritime border with the United Kingdom, has for nearly 20 years enabled it to be a major actor in cross-border cooperation.
The stakeholders in Picardie, who are pioneers in the area of cross-border healthcare cooperation, have collaborated with Wallonia since early 2000 in providing and developing supplementary healthcare – facilitated by public health insurance which covers the associated costs – across the French-Belgian Thiérache region1.
It was by cooperating with the cities of Rochester and Canterbury in the United Kingdom that the coloured illuminations of Amiens Cathedral could allow an ever-growing public to enjoy its polychrome medieval statuary2.
Lastly, cross-border cooperation is also an asset for the development of key sectors such as agricultural resources, wind farms and composite materials. By anticipating economic changes using strategic intelligence, SMEs in Picardie can confidently develop their markets with their Belgian and British neighbours3.
1 TRANSCARD/COSANTRAN/THIERACHE SANTE project(s) (Interreg France-Wallonia-Vlaanderen)
2 "Cathedrals in Colour" project (France-Channel-England)
3 CIS2T project (France-Wallonia-Vlaanderen)
Photo: Com des Images.
Back to list