News
The Commission has adopted a Partnership Agreement with France
September 2014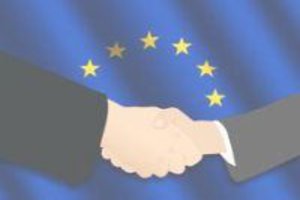 This document sets out the strategy for the optimal use of European Structural and Investment Funds in the country's regions and cities for 2014-2020. Following a national consultation and, having been communicated by the French authorities in December 2013, it was the subject of negotiations with the European Commission before being finally adopted on 8 August.
The MOT was a member of the national body charged with preparing the partnership agreement and its positions, formulated after consultation with its network, were taken into account.
Drawing on an assessment of cross-border territories, the document highlights the objectives of cross-border cooperation, notably with respect to jobs. It stipulates that, to ensure that they function effectively, cross-border territories "must have a territorial organisation and appropriate governance, based on a shared knowledge of and vision for the territory". "In the future, cross-border development strategies at the relevant levels must be consolidated, or even initiated, and sponsored not only by cross-border cooperation programmes, where appropriate by mobilising integrated territorial development tools (integrated territorial investment, and local development carried out by local players, etc.), but more generally by regional OPs or other systems of contracting put in place at regional level." (pp 83-85, in French)
The Agreement thus proposes greater coordination between the different programmes, with the aim of "decompartmentalising" the cross-border approach – an ambition that the MOT salutes.
Press release
Summary of the French partnership agreement
The partnership agreement (in French)


Back to list