News
Kussbus – an innovative transport service aimed at cross-border workers in the Greater Region
January 2017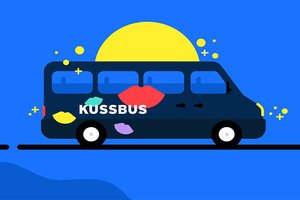 Kussbus is a Luxembourg start-up which has just launched an innovative home-work shuttle service in the Luxembourg-France-Belgium-Germany border territory.
The aim is to improve the daily traffic between these four countries, where there is a very high number of journeys made by cross-border workers. Starting from the observation that 80% of these cross-border workers prefer to go to work by car and mostly travel alone, Kussbus is offering an alternative to the train and cross-border bus services in the form of a door-to-door shuttle service and real-time tracking via an app.
"It takes time to set up this kind of ambitious service. The first test journeys will take place in June-July 2017. And the shuttles should be up and running by September," explains Nicolas Back, Kussbus's co-founder.
Back to list