News
INTERACT – "Introducing more territoriality into Interreg"
May 2020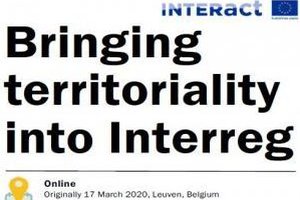 The INTERACT programme offers training courses to players involved in the management of and decision-making for Interreg programmes. Jean Peyrony, the MOT's Director-General, contributed to a training session devoted to the relevance and concepts of territoriality and functional areas in the upcoming 2021-2027 programming period, in which political objective 5 aims to give greater prominence to territorial strategies and action by local players.
The presentations can be consulted on INTERACT's website.
Back to list