News
Border closure: a very difficult situation in Moselle
March 2021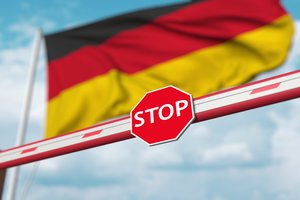 On 28 February, Germany took the decision to restrict crossings at its border for people coming from the Moselle, describing the department as "a zone in which Covid-19 is circulating".
Since then, the 16,000 cross-border workers concerned have had to present a negative PCR test obtained within 48 hours for each entry into German territory. For the region's inhabitants this decision is a major shock. It has disrupted both economic activity and the daily lives of local inhabitants: increased journey times, overflowing test centres, elderly people isolated, children missing school, suspension of public transport – the difficulties created are numerous.

For some people, this decision has put the clock back many years, to a time they hoped never to live through again. The President of the SaarMoselle Eurodistrict, Gilbert Schuh, and his first Vice-President, Uwe Conradt, have asked that "in spite of the stricter entry conditions, all of the border crossing-points remain open". They do not want "systematic border checks with presentation of negative tests".

Visiting Sarreguemines on 5 March, the French Secretary of State Clément Beaune announced that they "were looking for solutions with the Germans", and that a discussion had been started with Germany in order to fully restore the meaning of the term "cross-border" that normally describes life in the region.

In a press release put out on 8 March 2021, the EuroRegio elected representatives called on the authorities to find reliable arrangements in order to retain jobs and protect cross-border businesses. These elected representatives also wished that the authorities recognise "the interdependence of border territories that constitute a homogenous living area".

Back to list