News
"Bringing cross-border spaces to life: example of the French-Belgian border"
November 2022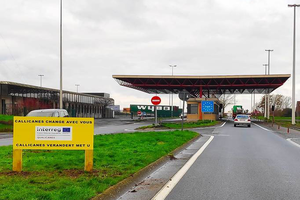 On September 30th, 2022, the closing event of the QUALICANES Interreg project took place.
Implemented from 2019 to 2022, the project focused on the transformation of the former Callicanes customs site on the French-Belgian border into an innovative communal space with the active participation of citizens.
The partners were also interested in the development of cross-border spaces all along the border, from Bray-Dunes/La Panne in the north to the gates of Luxembourg in the south: "a real journey of several hundred kilometres on which the [project] team embarked, enabling it to discover the border from every angle".
The results of this rich project were presented at the closing conference:
A white paper

, testifying the initiative of the project, and to a larger extent, the evolution of the border between France and Belgium over the years. Download the white paper.



A documentary film

"PASSAGE: A journey along the French-Belgian border":
"What does the border mean in a unified Europe? How do we experience the border? What can borders offer us in the future? We take you along the French-Belgian border in search of answers". Discover the film.
Photo : projet QUALICANES
Back to list